Reed Dunn, Senior Recruitment Marketing Manager

Every year on May 31, the World Health Organization celebrates World No Tobacco Day (WNTD). Established in 1987, WNTD is an annual recognition of global efforts against tobacco use. The theme of World No Tobacco Day 2012 is "tobacco industry interference." WHO is urging countries to put the fight against the tobacco industry at the heart of its efforts to control the global tobacco epidemic.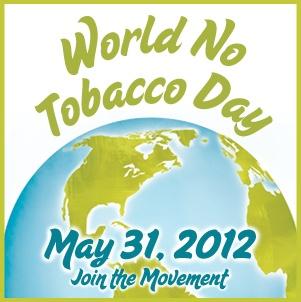 In response, Alere Wellbeing plans to come together as one company on Thursday, May 31 to conduct at least 3,000 live tobacco interventions - helping at least 3,000 of the tobacco industry's customers get one step closer to overcoming their deadly addiction for good. We will also be setting a new record for the number of tobacco users receiving support from the Quit For Life® Program in a single day.
We encourage tobacco users who are ready to quit to join the movement and call 1-866-QUIT-4-LIFE (1-866-784-8454) on Thursday, May 31, 2012.
For more information, please read the following press release.

Reed's drive to live a better life started when he joined the Alere Wellbeing team. As senior recruitment marketing manager, he works to educate eligible populations of the benefits available to them to achieve a healthier lifestyle. Read more blog posts by Reed Dunn.

Visit www.alerewellbeing.com to learn about Alere Wellbeing's Quit For Life® Program, the only commercial tobacco cessation program in the U.S. with proof of effectiveness published in multiple peer-reviewed scientific journals over the course of 25 years.