Sanford Becker, President of Alere Wellbeing
This World No Tobacco Day, Alere Wellbeing set out on a record-breaking venture: to help more lives in a single day than ever before. The goal: 3,000 live interventions. This would be a big accomplishment: 3,000 lives helped is 500+ more than any other day in the company's 25-year history.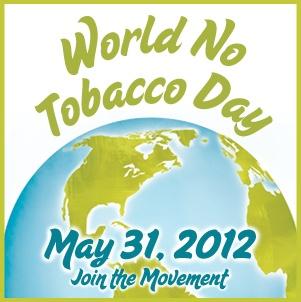 Our connection to World No Tobacco Day efforts to fight Big Tobacco seemed logical. We knew we had the participants to help us achieve this goal, but did we have what it took as a company? Absolutely! Quit Coaches scheduled for a day off were added to the day's roster and many of the daily staff came in early and stayed late. That's just the beginning.
To keep motivation high, our employees created a "Wall of Support" where staff wrote encouraging messages to Quit Coaches throughout the day, thanking them for their hard work and sharing inspirational quotations. "Energy Stations," staffed by volunteers spanning multiple departments, were set up to keep coaches nourished, hydrated, and mentally sharp. Winners of hourly prize drawings, photos, and supportive messages were posted to the intranet to maintain excitement and help remote employees stay connected throughout the day.
Every single person at Alere Wellbeing was involved in this effort. This is what we do on a daily basis – we help people live longer lives.
The proof is in the numbers. On World No Tobacco Day we broke not one, but two company records! We conducted 3,342 live interventions and enrolled more than 2,042 tobacco users.
Our staff is passionately committed to helping others improve their health, and that has never been more evident than what we witnessed this World No Tobacco Day. It's a privilege to work with such tireless, dedicated individuals.
Sanford Becker is President of Alere Wellbeing. He joined the company in February 2005 and served as CFO and COO prior to becoming President in June 2011. His professional experience includes more than 35 years in management, operations, accounting, and finance
.Visit www.alerewellbeing.com to learn about Alere Wellbeing's Quit For Life® Program, the only commercial tobacco cessation program in the U.S. with proof of effectiveness published in multiple peer-reviewed scientific journals over the course of 25 years.